Avanti Press Licenses My Photographer Squirrel Image for a Greeting Card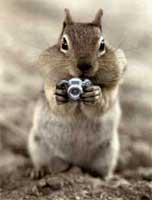 Today I received an advance towards royalties from Avanti Press, in NY. They have licensed my Photo Squirrel photograph for a child's greeting card.
The card will say, "Smile, it's your birthday!"
I am to receive a royalty check every April.